All therapists at Spa Mariana are licensed with extensive, advanced training.
Maciek believes that anyone performing massage at Spa Mariana should be able to accurately perform many of the advanced techniques that he has gathered during his 20+ years career. Although all of the therapists at Spa Mariana have the training required by the State of Michigan prior to being hired, he asks them to strive for more. At Spa Mariana, therapists spend their first 3-6 months in weekly workshops devoted to learning advanced techniques that provide additional value to each session. Maciek personally instructs and evaluates each therapist, ensuring that Spa Mariana clients receive a specialty massage. His teachings impart his philosophy that, during a massage, each moment holds an opportunity for further relaxation.
"One needs to experience a good massage to know its benefits to the body and spirit."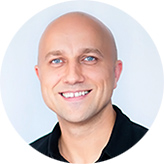 Maciek Lyko, BS, CMT, RYT
CEO & Founder
Maciek's mission as a massage therapist is to provide his clients with a comfortable, safe, and relaxing environment to improve their health and well-being. Maciek has studied extensively, including mastery of European massage techniques and Thai massage. He continues to learn and push himself to new levels of expertise, believing that one can always delve deeper and become more skillful. Combined with his Eastern and Western technique experience, Maciek's specialty in deep tissue and trigger point therapy creates a one-of-a kind experience for clients. Whether clients are aiming for sweet relaxation or deep unknotting of muscles, Maciek's work guarantees profound results. Maciek is:
An expert with nearly two decades of experience, both independently and in salon/medical office environments.
Professionally-trained in a broad scope of Western, European and Oriental massage modalities.
Personable with excellent listening skills and the ability to easily establish an ease and rapport with clients through his knowledge, compassion, gentle manner, and trustworthiness.
A consummate professional with a high level of dignity and integrity, as well as dedication to his craft.
Maciek's Fees
Maciek is available by referral only and is excluded from promotions and discounts.
His per hour rates begin at $150 for his custom blend infused sessions
Interested in off-site trainings or looking to maximize your massage therapy department profits? Contact Rasha, Spa Manager to set up a phone interview for Maciek's Travel schedule and prices at rasha@spamariana.com
Jennifer Beyer
Spa Operations Director, Director of Sales & Marketing and Membership Specialists
Jennifer's long-time passion has always been in the health and wellness arena. A certified Personal Trainer for over 10 years and an aerobics instructor, her passion for internal wellness then led her to owning and operating her own business as a private chef. Servicing many doctors and business owners in the Grand Rapids area for five years in conjunction with teaching cooking classes, she was able to express her creative side with healthy meals that tasted good. Specializing in anti-inflammation meals free from gluten, dairy, soy and peanuts to name a few, she had the itch to utilize her expertise and knowledge with guest experience given her diverse background. Now certified as a level 1 & 2 Reiki healer and Thai Bodyworker, her enthusiasm only grows and will continue to blossom.
Being a part of Spa Mariana's vision to participate in a client's overall health and healing is something that puts a smile on her face. Part of her deep passion is to create safe environments for guests to completely unwind and unplug. Specializing and leading a team of great experts has been a pleasure and honor thus far being a part of Spa Mariana for two years now. "Our goal is to not only meet guest's expectations but to exceed them! It's truly the small details that matter most and sets us apart from other day spas. We train our team to prepare the spa everyday as if Queen Elizabeth will walk in and believe every guest is VIP!"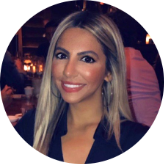 Rasha Mansour
Spa Manager
Rasha received her Bachelor's degree in Communications with a minor in Business from Oakland University. Passionate about health and wellness, Rasha believes the greatest gift one can give themself is living their healthiest life. She has held a variety of managerial titles at high end industries while providing exceptional customer service. Rasha believes that self-care and health and wellness work hand in hand, which is what led her to Spa Mariana. Being a repeated client herself for almost 10 years, she now also wears the hat as the spa manager. With the combination of her love for health, wellness, and skin care, along with her managerial and customer service experience, Rasha shows up everyday passionate, helping everyone reach their healthiest, happiest and best selves. For questions about spa party inquiries or any additional spa questions please email at rasha@spamariana.com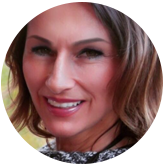 Adrianna Stepien
Spa Experience Director
Adrianna, the former spa and wellness manager at Sundance Mountain Resort founded by Robert Redford, has an extensive background in management, hospitality and different modalities of healing.
Adrianna's holistic approach to living was cultivated in her upbringing in Stalowa Wola, Poland. Her herbalist grandfather was a big influence on her life and taught her to turn to nature for health and rejuvenation.
Adrianna graduated WSE, Warsaw in Custom Law. Her education proved valuable when she started a business importing handmade goods and organic skincare from Eastern Europe.
After university, Adrianna made her way to the United States and wanting to explore her creative side completed a course in makeup artistry, which took her to Los Angeles, Calif. She spent seven years working with high-profile clientele in Hollywood and later was a personal assistant to a prominent movie producer for three years. These experiences allowed Adrianna to hone her skills as an observer, organizer, and director of experiences.
Seeking a return to nature and balance in all things, Adrianna relocated to Utah. From late 2012-2017, she has been the Manager of the Spa at Sundance. In this capacity Adrianna has successfully managed approximately 20 massage therapists, 10 estheticians, 10 yoga instructors, three herbalists, and team of receptionists and spa supervisors. She has mastered the art of menu engineering and successfully exceeded aggressive revenue budgets with minimal expense. Adrianna has used her knowledge by finding special ways to integrate nature's offerings into the Sundance Spa. She has transformed the aesthetics of the spa into a relaxing herbal haven.
Adrianna is a skilled and experienced operator, with the ability to connect with customers, motivate her team, execute on her ideas, create successful programs, and has an incredible attention to the details and nuances of running both destination or a day spa. Adrianna has a natural flair for creating customer experiences and relationships.
Life gifted Adrianna with three beautiful children who motivate her daily to embrace her talents and share them with the world. She loves the great outdoors, meeting new people, art, traveling and yoga.
Her ultimate goal is to create something of her own. She is ready to combine her experience as a successful spa manager, makeup artist, yoga instructor, nail technician, personal assistant, and entrepreneur to create something new and unique. We welcome her as the Spa Experience Director, as she will help customize your visit.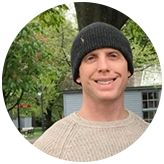 Aaron Duca
Massage Therapy Department Team Lead PT, DPT, LMT Certified and Spa Mariana
With over a decade of massage therapy experience, Aaron Duca graduated from Irene's Myomassology Institute eager and driven to correct and balance the body. With specialization in Therapeutic bodywork and advanced tendon release techniques, his results speak for themselves. A graduate from Wayne State University, he continues his knowledge now as a physical therapist which increases his specialty in the massage therapy field. Aaron is a strong believer in positive thinking with holistic living. Connecting the mind, body and spirit to further enhance one's quality of life is a deep passion for him. You can catch Aaron enjoying time with his friends and family as well as riding his bicycle outdoors when he's not working on his personal holistic fitness at Lifetime Fitness.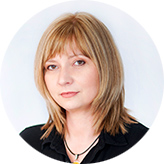 Dorota Z.
Master Esthetician
Dorota has been in the skin care industry for over 20 years and is a licensed esthetician whose passion is to help people feel beautiful inside and out. Originally from Europe, Dorota owned her own spa in Krakow, Poland and also taught at the university level. She was a consultant for the development of the cosmetology curriculum at one of Poland's most prestigious institutes. Dorota takes a holistic approach to her services, incorporating massage techniques with her vast knowledge of cosmetology, esthetics, dermatology, and physiology. Dorota offers facials, body treatments, and waxing for all skin types. She has a gentle touch and brings comfort to her clients, making each service a relaxing, pleasurable experience. Many of her clients have referred to her as having "magic hands" or a "magic touch." Dorota prides herself on extensive training, knowledge, and diligence in working with high-end European skin care products that guarantee results and leave your skin glowing, refreshed, and rejuvenated. She understands that each client comes to her with unique needs, and she works closely with each client to customize the treatment to specifically achieve the goals and results they require. Whether you are seeking a relaxing facial, or to correct a skin problem and develop a new skin care regimen, Dorota brings the experience, professionalism, and knowledge to assist you with all of your skin care and hair removal needs.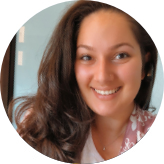 Jenna Hays
Lead Esthetician
Jenna describes herself as a skin care junkie and makeup feind! She is a graduate of Douglas J. Aveda institute and a self-taught freelance makeup artist in the Metro Detroit area - specializing in event and wedding makeup. Her passion for the skin care industry began at a young age. Her mother has always been religious about her skin care routine and instilled in Jenna the importance of taking care of your skin and never ever going to sleep with your makeup on! From there the seed began to blossom - hours upons hours of Youtube tutorials later, her knowledge of skin care and makeup grew but it didn't stop there.
Jenna soon realized that what was once a hobby could become a full-blown career. From that point on Jenna hit the ground running and hasn't stopped since. She graduated top of her class at Aveda and trained under several Medical Estheticians since graduating. She is constantly seeking to continue her education and broaden her horizons. Her fresh perspective and eager creativity within the esthetic department allows Spa Mariana to stay on top of the latest and greatest that the esthetic world has to offer! Jenna is a firm believer that a beautiful makeup application begins with a firm skincare routine.
At Spa Mariana Jenna offers dermaplaning, facials for all skin-types, body treatments, facial waxing, and our brand-new Medical grade facial, the Geneo. Her clients often leave her room raving over their glowing skin and one-of-a-kind relaxing, comforting experience. From her maternal loving nature to her vivacious energy, an experience at Spa Mariana with Jenna will leave an impression that lasts a lifetime.