All therapists at Spa Mariana are licensed with extensive, advanced training.
Maciek believes that anyone performing massage at Spa Mariana should be able to accurately perform many of the advanced techniques that he has gathered during his 22+ years career. Although all of the therapists at Spa Mariana have the training required by the State of Michigan prior to being hired, he asks them to strive for more. At Spa Mariana, therapists spend their first 3-6 months in weekly workshops devoted to learning advanced techniques that provide additional value to each session. Maciek personally instructs and evaluates each therapist, ensuring that Spa Mariana clients receive a specialty massage. His teachings impart his philosophy that, during a massage, each moment holds an opportunity for further relaxation.
"One needs to experience a good massage to know its benefits to the body and spirit."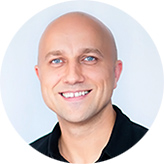 Maciek Lyko, BS, CMT, RYT
CEO & Founder
Maciek's mission as a massage therapist is to provide his clients with a comfortable, safe, and relaxing environment to improve their health and well-being. Maciek has studied extensively, including mastery of European massage techniques and Thai massage. He continues to learn and push himself to new levels of expertise, believing that one can always delve deeper and become more skillful. Combined with his Eastern and Western technique experience, Maciek's specialty in deep tissue and trigger point therapy creates a one-of-a kind experience for clients. Whether clients are aiming for sweet relaxation or deep unknotting of muscles, Maciek's work guarantees profound results. Maciek is:
An expert with nearly two decades of experience, both independently and in salon/medical office environments.
Professionally-trained in a broad scope of Western, European and Oriental massage modalities.
Personable with excellent listening skills and the ability to easily establish an ease and rapport with clients through his knowledge, compassion, gentle manner, and trustworthiness.
A consummate professional with a high level of dignity and integrity, as well as dedication to his craft.
Maciek's Fees
Maciek is available by referral only and is excluded from promotions and discounts.
His per hour rates begin at $300 for his custom blend infused sessions
Interested in off-site trainings or looking to maximize your massage therapy department profits? Contact Jennifer, Maciek's Assistant to set up a phone interview for Maciek's Travel schedule and prices at jen@spamariana.com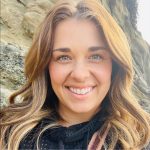 Jennifer B.
Director of Spa Experience
As the Director of Spa Experience, Jennifer plays a vital role in ensuring that every guests receives the highest level of care and personalized attention. Jennifer strives to create an oasis for both the Birmingham and Bloomfield Hills locations where guests can escape from the stresses of life and indulge in luxury spa treatments tailored to their specific needs.
Being a part of Spa Mariana's vision to participate in a client's overall health and healing is something that puts a smile on her face. Part of her deep passion is to create safe environments for guests to completely unwind and unplug. Specializing and leading a team of great experts has been a pleasure and honor thus far being a part of Spa Mariana for five years now. "Our goal is to not only meet guest's expectations but to exceed them! It's truly the small details that matter most and sets us apart from other day spas. Now offering Sound Bath classes to the Spa Community and empowering women with One-Day Retreats she branches yet again to provide wellness and healing to the masses. Please see Sound Bath for further information on how to connect.
Robert D.
Spa Manager
Starting in the Spa Industry just shy of 5 years, Robert's passion for high end customer services outshines most people her age. With a strong keen sense of team development and her enhanced focus for customer service satisfaction, becoming a part of Spa Mariana has been a dream come true. Coming to work everyday is a complete and utter joy being able to create an atmosphere so many of our guests greatly appreciate. Going above and beyond is something that truly excites Rob. Her daily motivation and focus comes from a childhood of watching both her parents work hard managing people and processes. Her parents' influences nudge her to always over deliver in anything and everything she does. Her style of management is to first lead by example and set clear goals for your team to reach. She believes we should all have something worth working towards in the workplace and personally. When you don't see Rob at the Spa she is enjoying time with her dog, Buddy. She enjoys long walks and loves to submerge herself outdoors as well as enjoys supporting her boyfriend in hockey weekly games. She loves candles, daisies and her favorite meal would be anything mexican!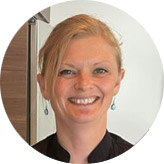 Jen D.
Massage Therapy Department Team Lead
Jen is a Board Certified Massage Therapist with 19 years of experience. She began her studies at the Nevada School of Massage Therapy in Las Vegas and studied Anatomy and Physiology at UNLV Cadaver Lab. Her education and training is medically based, with many years of experience working with clients in pre- and post-surgery conditions, as well as surgery prevention and chronic injuries. Jen, also holds a Bachelor's degree in Healthcare Management from Siena Heights University. Her background of experience as a Team Lead of 5 star resort spas as well as many years of Private Practice. Her passion lies in working with physically active clients with chronic pain or injuries, as she loves the challenge and enjoys building a therapeutic relationship with her clients that will last long term. Lindsay also is attuned to Reiki Level II which assists her in her intuition in order to customize the experience with each guest. Her interests include, mountain biking, yoga, hiking, kayaking, running and dancing. She has a vast knowledge of healthy lifestyle and is a fanatic of healthy food and supplements to create a higher quality of life.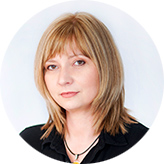 Dorota Z.
Master Esthetician
Dorota has been in the skin care industry for over 20 years and is a licensed esthetician whose passion is to help people feel beautiful inside and out. Originally from Europe, Dorota owned her own spa in Krakow, Poland and also taught at the university level. She was a consultant for the development of the cosmetology curriculum at one of Poland's most prestigious institutes. Dorota takes a holistic approach to her services, incorporating massage techniques with her vast knowledge of cosmetology, esthetics, dermatology, and physiology. Dorota offers facials, body treatments, and waxing for all skin types. She has a gentle touch and brings comfort to her clients, making each service a relaxing, pleasurable experience. Many of her clients have referred to her as having "magic hands" or a "magic touch." Dorota prides herself on extensive training, knowledge, and diligence in working with high-end European skin care products that guarantee results and leave your skin glowing, refreshed, and rejuvenated. She understands that each client comes to her with unique needs, and she works closely with each client to customize the treatment to specifically achieve the goals and results they require. Whether you are seeking a relaxing facial, or to correct a skin problem and develop a new skin care regimen, Dorota brings the experience, professionalism, and knowledge to assist you with all of your skin care and hair removal needs.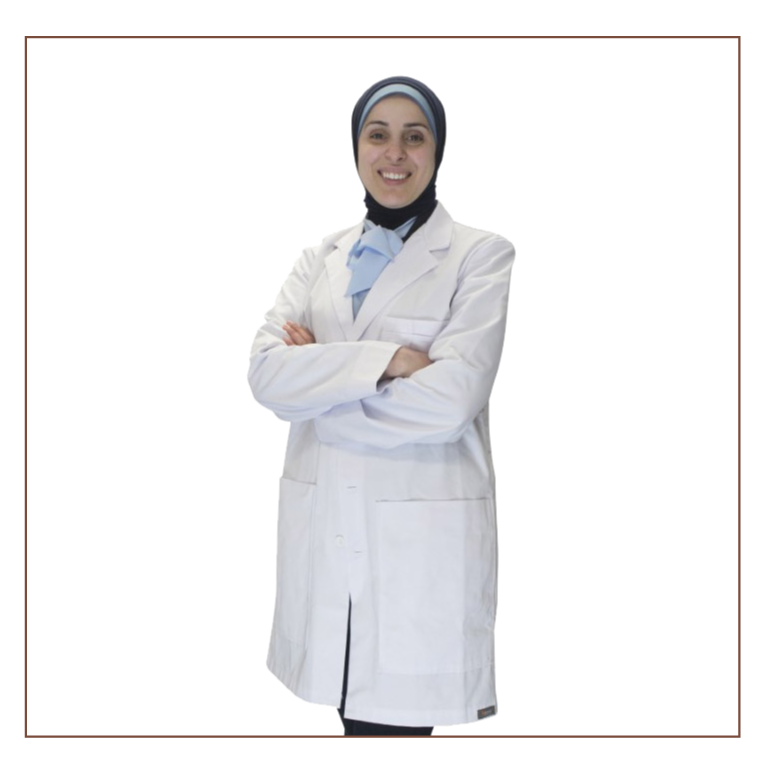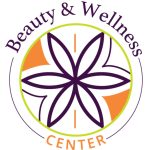 Zeina Alawieh
Medical Professional
Zeina Alawieh is a medical professional who has an undergrad degree in Biochemistry, and a degree from Wayne State University School of Medicine in Radiation Oncology Therapy. She also has an MBA from Western Governor's University in Washington.
Zeina worked in the health field for over 20 years at Karmanos and Henry Ford Hospital in the Radiation Oncology department. Ethics is her passion and making people feel good is what she strives for. She decided to get into holistic and wellness because she loves to make people feel better and happy about themselves.
Zeina is currently on the government affairs committee in Washington to ensure that laws in place do not violate human rights. Previously, she worked for a pharmaceutical company as the director doing quality assurance, formulating and running the holistic sector. Her approach to any treatment is mind, body, and soul.
Zeina takes her work seriously but enjoys what she does. She is certified in Botox, fillers, chemical peels, microneedling, and medical weight loss. She lives and prides herself in holistic and integrative medicine. Currently, she is pursuing her Doctorate in integrative and naturopathic medicine.