What is an Herbal Botanical Foot Reflexology Session?
Sit back and enjoy while one of the experienced team members prepares a warm foot soak for you. Utilizing salts from around the world, carefully chosen essential oils and botanicals to create a rejuvenated you. Close your eyes and unwind in one of the comfy chairs as we pamper you from head to toe. Inhale our lavender neckies, sip on refreshing and healing teas, or simply sit back and sip some bubbles!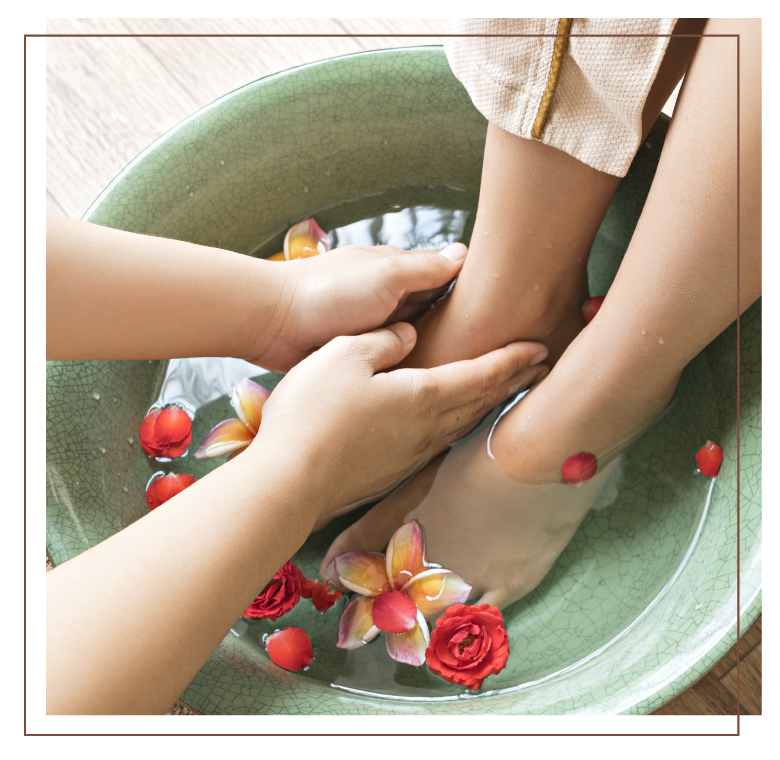 Herbal Botanical Foot Reflexology – NEW!
This foot soak ritual starts with your choice of many beverage offerings at Spa Mariana. While we prepare your foot soak, you will indulge in an aromatherapy inhalation to begin your relaxation session. At this time, you have 5 minutes to soak and completely absorb the nutrients and minerals we've provided in your foot soak. You will then lay back and place a warm lavender infused eye pillow and lavender neck pillow while you enjoy the sound of our Tibetan bowl to begin and end each of our foot ritual sessions. We work the feet, lower legs and calves based off our one -on- one intentional consults of how you'd like your session to go. Our hands on reflexology will last 20 min. You will begin your journey of unwinding to help prepare you for your additional spa treatments. This is the perfect treatment to soothe your mind. Our 60 min includes a hand, forearm, front leg and scalp massage per your request.
30 minute Foot Soak | $49
60 minute Foot Soak | $99