Spa Mariana's
Signature Massage
This is our most luxurious and all-inclusive massage. It offers a unique blend of European and Eastern techniques that owner Maciek Lyko has collected through his 20 years of professional experience. Maciek has infused this massage with personal variations and insights, which truly make the session one-of-a-kind. Its foundation is a mix of light to firm pressure, which is then taken to the next level with the use of hot stones, aromatherapy (lavender scalp treatment, peppermint foot care), and hot herbal towels. The massage is finished with a focus on the scalp, neck, and shoulders to leave you feeling completely cared for in all areas. You owe it to yourself to try this experience.
Enhancements included:
Peppermint Foot Treatment
Lavender Scalp Massage
Herbal Hot Towels Treatment
Hot Stones
60 Minutes | $165
90 Minutes | $225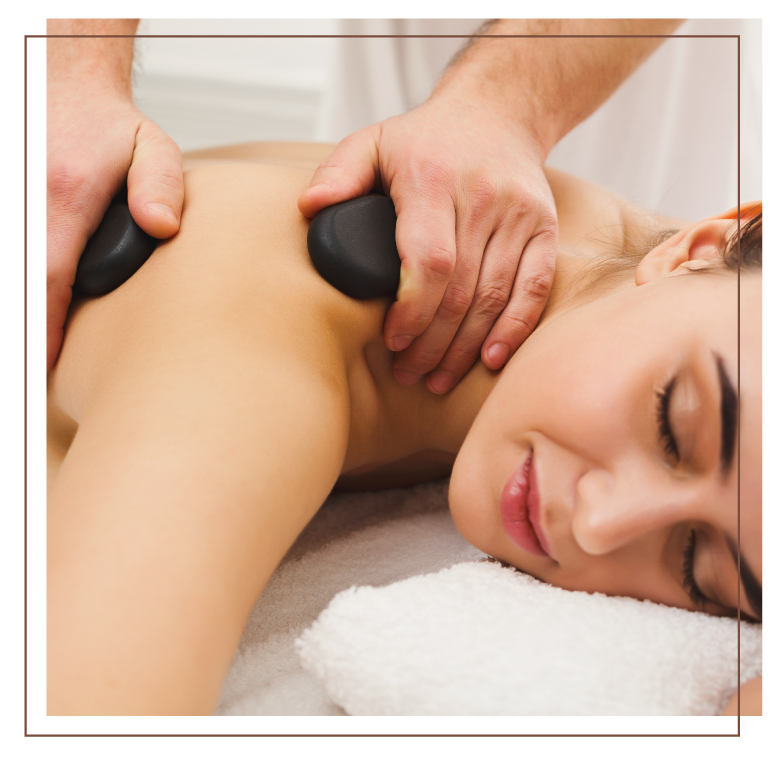 Custom Blend Massage
This massage is reserved with one of the Master Therapists. This custom blend massage allows a seasoned therapist to truly customize and infuse your massage with all the skills and knowledge one needs to alleviate and correct areas of concerns. This massage allows the therapists to include penetrating heat, hot stones or hot towels to be more effective in reliving any area of tension or concern. Each custom blend massage can and will be different as each therapist infuses their area of expertise. This massage is a results-driven journey between therapists and guest.
60 Minutes | $150
90 Minutes | $225+
120 Minutes | $280+
* Qualifies for membership upgrade - Ask about membership pricing - $125
Deluxe Full Body Massage
This is an enhanced version of the Swedish Full Body Massage. It includes deeply penetrating heat, aromatherapy, essential oils, and moist hot towels. It can be considered a mix of the Swedish and Signature massages, falling somewhere between the two in terms of techniques and enhancements used.
60 Minutes | $145
90 Minutes | $210
CBD Remedy Massage - NEW!
Settle in and truly relax with this new CBD Remedy Massage. CBD helps guests relax faster and at a deeper level. CBD makes it possible for a greater release of stress as well as settle any muscle aches and pains. For those sports massage or therapeutic deep tissue junkies, this is the next step up for you! Take your treatment to the next level with this truly medicinal and results-driven massage. This massage is also a great pick for individuals with chronic aches and pains, ailments or long-term spots of tension.
60 Minutes | $150
90 Minutes | $185
* Enhance any massage with CBD upgrade for an additional $30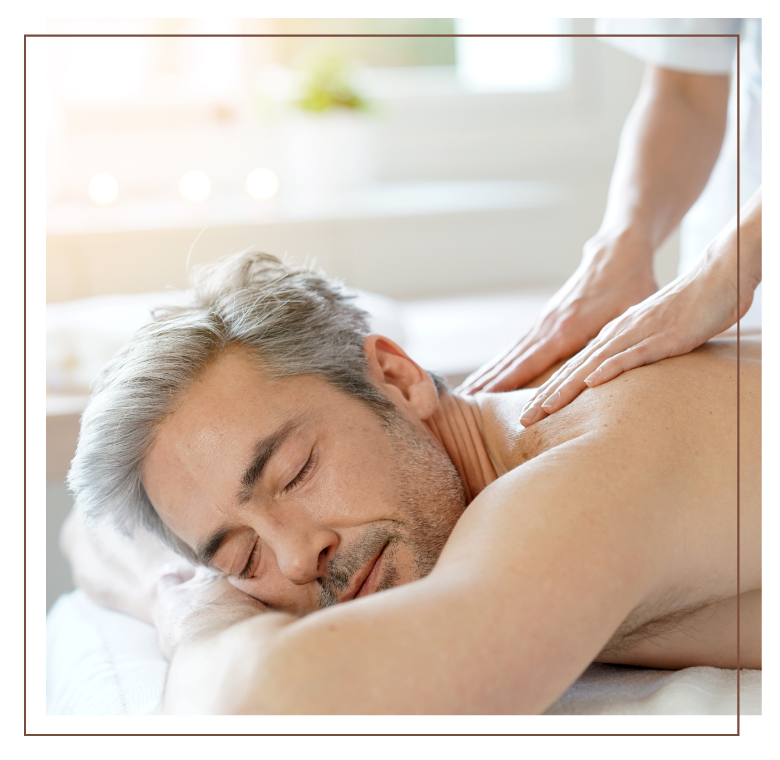 Therapeutic Deep Tissue Massage – Also known as Sports Massage
As implied by the name, a deep tissue massage works below the surface layers of skin and tissue, moving into your muscles and the various layers of fascia that support them. While a Swedish massage affects your body at the general muscular level, Deep Tissue intentionally targets specific muscles with direct, deep pressure and stretches. Clients and athletes with "knots" and high amounts of muscular tension often seek out a good therapist who can "work out kinks." Muscle tension is released, allowing oxygen, blood, and nutrients to reach each cell. This massage helps to reduce chronic muscular pain, facilitate injury rehabilitation, and decrease inflammation-related pain caused by arthritis and tendinitis.
60 Minutes | $130
90 Minutes | $180
Aromatherapy Stress
Relief Massage
As the name implies, this massage is meant to calm, relax, and melt stress away. Aromatherapy oils containing pine, clary sage, lavender and Ylang-Ylang are massaged into the body to provide a much-needed stress-relieving experience. These oils have been long-recognized for their ability to work into the body and mind with beneficial, relaxing effects.
60 Minutes | $130
90 Minutes | $185
Prenatal Massage
Pregnancy is a beautiful time for an expectant mother, but it also brings a new set of physical and emotional concerns. Investing in prenatal massage can be an effective way to release tension and re-balance troubled energy spots that may gather as a result of a changing body. This massage treats and relaxes the whole person — body, emotions, mind, and spirit – which creates a healthier environment for the baby's development. You will feel increased energy flow, reduced pain, and deep relaxation. Your therapist will be happy to modify or address any concerns you may have about massage and the health of your baby.
Doctors note required if reserved in 1st trimester
Side line massage and prenatal pillow options available for mother's comfort
60 Minutes | $125
90 Minutes | $175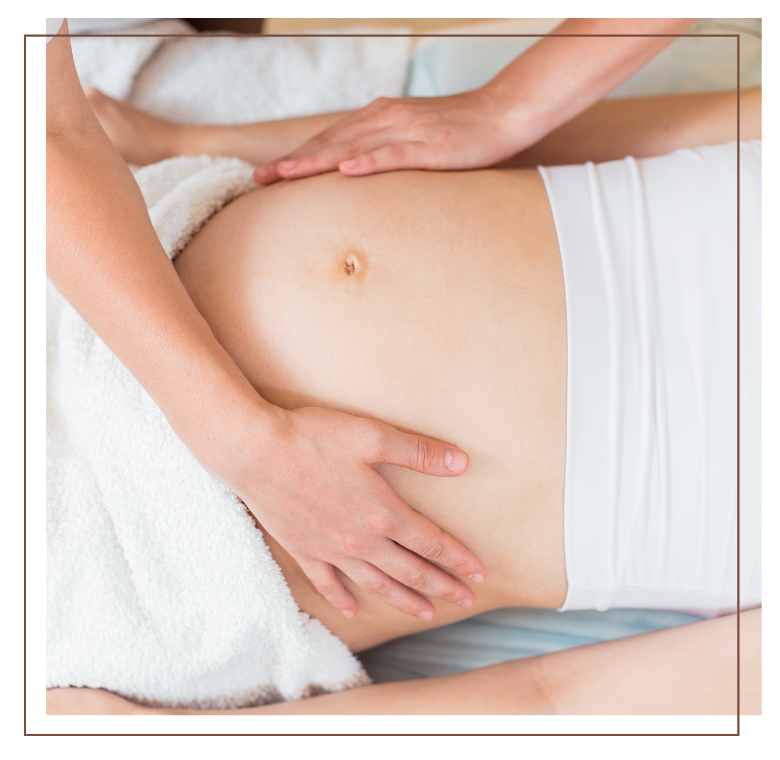 Table Thai Infused Massage - NEW!
Thai massage is unique among the other massage treatments at Spa Mariana. Sometimes referred to as "lazy man's yoga", Thai massage (or Thai yoga) is a form of therapy where the client is deeply and mindfully stretched by the massage therapist. You are essentially doing yoga asana, but the therapist moves and adjusts your limbs for you. This allows you to let go of all tension, while simultaneously moving your joints and opening your entire body. This practice can take a regular massage and quickly enhance your wellness to a more holistic level. This Infused massage uses Swedish to deep tissue pressure.
60 Minutes | $130
90 Minutes | $180+
Swedish Full Body Massage
This is what many people consider a general relaxation massage. Swedish massage uses broad, sweeping strokes with other gentle-yet-effective techniques to melt both your muscles and mind. It is suitable for virtually anyone, and can be made more or less intense based on your individual desires. Swedish massage also improves muscle tone, circulation, and joint flexibility. Choose from four deeply therapeutic treatments that combine the best massage therapy techniques with traditional healing practice using essential oils and plant extracts to balance and heal the body.
Rest- Feeling stressed or overwhelmed? This treatment is designed to ease fatigue and soothe overstressed nervous system.
Renew- Feeling sore or have tight muscles? This is a stimulating massage that refreshes and renews. Uplifts energy and promotes circulation, relieves muscle soreness and stiffness.
Balance - Feeling fatigued? Enjoy the journey of rebooting oneself and sit deeply into this experience. We hope you allow the oils to bring you back centered, grounded and left feeling rejuvenated.
Detoxify - Feeling congested or bloated? Allow the benefits of this deep forest body oil soothe your inflamed body and help reduce stagnate energy.
60 Minutes | $115
90 Minutes | $160
*Qualifies for membership upgrade - ask about membership pricing 60 min- $99 – 90 min $139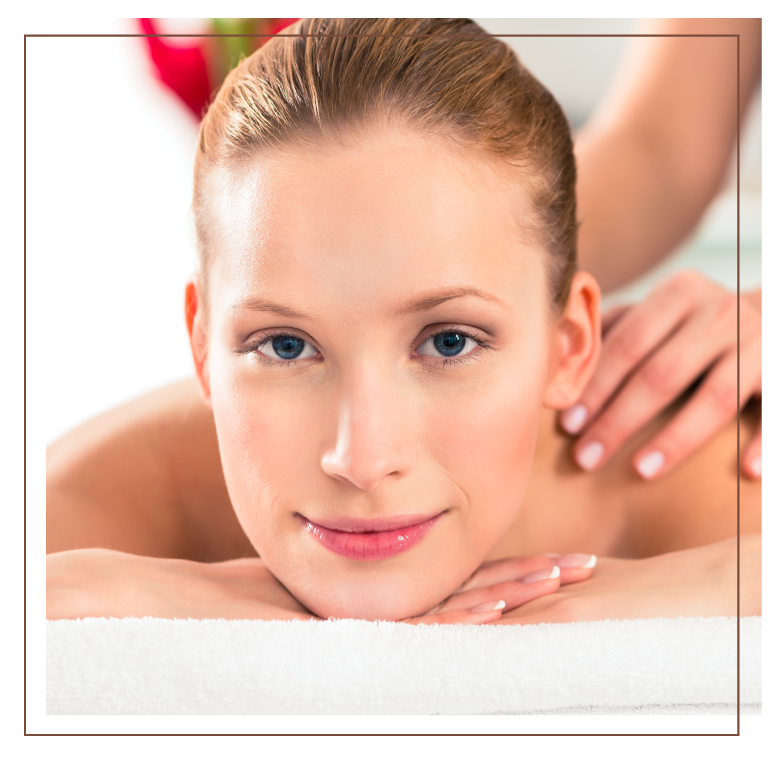 Reflexology
Reflexology is based on an ancient Chinese therapy, rooted in well-practiced technique and tradition. The therapist works on your feet and/or hands, applying pressure and strokes to specific areas to produce specific effects in the body. Feet and hands are highly receptive areas that provide connection to different systems, organs, and senses elsewhere in your body. This enables you to achieve profound affects, even for considerable physical or emotional imbalance. It is a great option for those who seek something minimally invasive, but still effective in creating mind-body harmony.
30 Minutes add-on | $65