What are the benefits of
getting a facial?
A facial is a deep and thorough cleansing of your skin. Routine facials are so important, especially as you prepare for the four changing seasons every year.

With your facial treatments, you receive exfoliation, massage, extractions and a mask. Facials moisturize, rejuvenate and regenerate, detoxify, and, of course, beautify.

There are so many benefits to receiving a facial at Spa Mariana:

* Open up your pores and soften deep-down dirt so it is removed more easily.
* Repair wrinkles, for example, and slow down the aging process.
* Remove acne and blemishes for healthier-looking skin.
* Learn more about your skin from an expert. With a consultation and treatment, you receive valuable advice on your problem skin and how to properly care for it.
* Maybe most appealing, a facial can be very uplifting and relaxing.
So, what are you waiting for? Indulge with a facial for incredible results!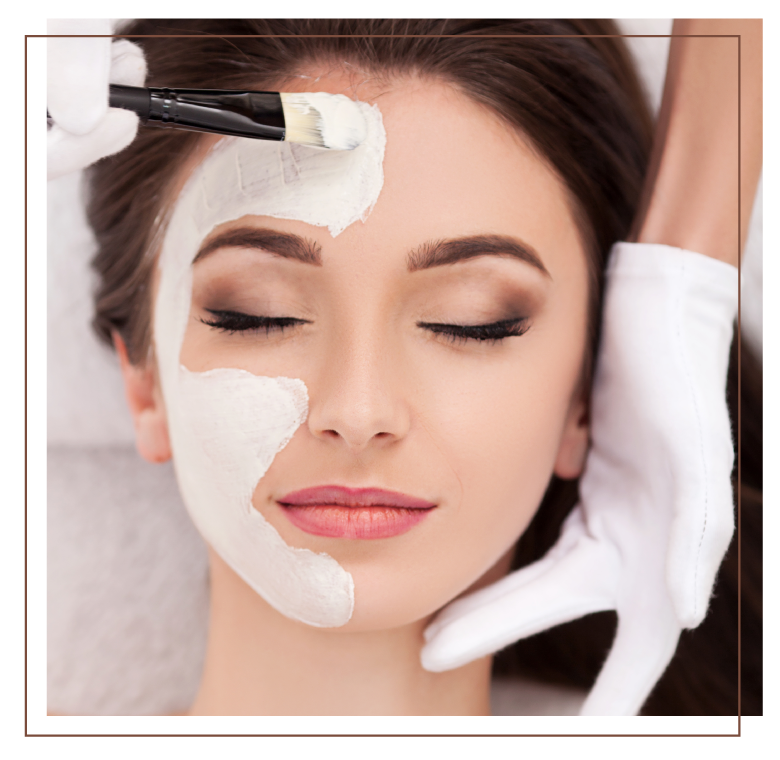 Custom Blend (New)
- Also known as the Pure Results Facial
This custom blend facial is one of the most requested and here's why. This treatment will allow your trained and very experienced aesthetician to specifically customize a facial perfect for all your skin's concerns. For someone who doesn't get facials often, this is definitely the one we recommend as it's a discovery journey between client and expert. This facial is a 90-minute experience that focuses on the whole self. With light effleurage massage to the neck and shoulder as well as hands and forearms, it feels like a facial and massage in one! The custom blend facial encompasses a gentle cleansing, extractions, toner and whatever else the experts feel necessary to get you the results you desire.
90 minutes | $200
*Ask about membership pricing for the custom blend facial. $175 monthly
Spa Mariana Beyond Relaxation Facial (New)
- Also known as the Indulgence Facial
This facial is perfect for Spa Packages and couples well with the Signature Massage. This is one of two of the 90-minute facials that encompasses the ultimate relaxation treatment. This facial includes effleurage of the face, neck and shoulders for added relaxation in conjunction with a soothing hot stone treatment. Your facial will begin with an inhalation of one of the alchemy essential oil blends to deepen your relaxation and prepare you for what we think is one of the best facials out there. Whether you're looking for added hydration, a brighter appearance or simply looking for a quick lift of the skin, this facial will deliver results. Will include gentle cleansing, toning, extractions, masks and more! This facial ends with another inhalation of alchemy to prepare you for your day.
90 minutes | $185
Collagen Firming Facial
This is a skin-firming, rejuvenating treatment with pure collagen that boosts skin tone and restores a glowing, youthful complexion. This treatment has outstanding anti-wrinkle benefits and also helps to increase elasticity, giving a firm and rejuvenated look and feel to the skin of the face, under eye area, and neck.
For ages 50+
75 Minutes | $175
Pairs well with Jade Roller Enhancement as add-on to facial - $30
Golden Caviar Treatment
- Also known as the Rejuvenating Facial
The Golden Caviar Treatment delivers you a luxurious experience that utilizes nutrient-rich elements from the sea. Caviar extract is applied to your skin, imparting valuable vitamins and noble stones that rejuvenate your complexion. The experience is one of true, noticeable results as your hydrated skin radiates a glow of health. Your body and mind ease into enjoyment, with the Golden Caviar's delicate scent of rose filling the room – a bit of icing on the cake.
60 Minutes | $155
Wrinkle Repair Facial
This deluxe treatment infuses oxygen, plant-derived stem cells, peptides, and high concentrations of enzymatic botanicals into your skin. The results: a luminous, refreshed, rejuvenated appearance and health of the skin. This treatment is suitable for all skin types.
Suitable for 45+
Pairs well with Jade Roller Enhancement as add-on to facial - $30
60 Minutes | $145
CBD Remedy Facial — NEW!
See what the latest craze is all about!! This relaxing treatment targets inflammation and premature aging while leveraging the intense calming effects of powerful CBD products. Each facial begins with a completely customized conditioning treatment, followed by a face, neck, and shoulder massage with Chill Full Spectrum CBD products to promote pure calmness. This CBD facial infuses and penetrates nourishing medicinal properties that will soothe irritated and problematic skin. High in antioxidants and pH-balancing driven, this facial is filled with promising results!
$165
Aroma Relaxing Deluxe Facial
- Also known as the Uplifting Facial
This treatment is particularly rejuvenating and relaxing, as it incorporates multiple senses of your body in an experience of total luxury. It uses natural herb- and plant-based ingredients, suitable for even the most sensitive of skin types. The deluxe facial includes deep cleansing, extraction, steam, and moisturizing; but in addition, your sense of smell is pleasured with essential oil aromatherapy. These oils do more than just create a delightful smell. They also confer beneficial health effects and aid deeper, easier relaxation. To close the deal, you'll receive gentle massage of the head, neck, shoulders, hands, and feet.
60 Minutes | $145
Moisture Drench Facial
The Hydrating Facial uses the perfect intensely hydrating formula for moisture-deficient skin, including the use of green algae, passion fruit oil, and natural soy extracts. These ingredients penetrate to the deepest layer of the skin, to retain moisture and allow for improved cellular growth, as well as slowing down the aging process.
60 Minutes | $130
*Pairs well with Kombucha Bio-Cellular Mask as an add-on to facial - $25
Pumpkin Enzyme Facial
- Also known as the Autumn Extravagance Facial
A delicious anti-aging facial treatment that will leave your skin soft, hydrated, and youthful. Pumpkin and fruit enzymes work to remove cellular buildup, while natural jojoba exfoliators slough away dead skin to reveal a smoother and brighter complexion. Tired, dull, and dry skin is revitalized by the ultimate anti-aging hydration treatment. Your skin will be left firmed, soothed, and visibly softened by a blend of acai berry, wild yam, and soy. Indulge your senses with a delightful scent of fall while treating your skin to incredible results.Great for all skin types.
60 Minutes | $130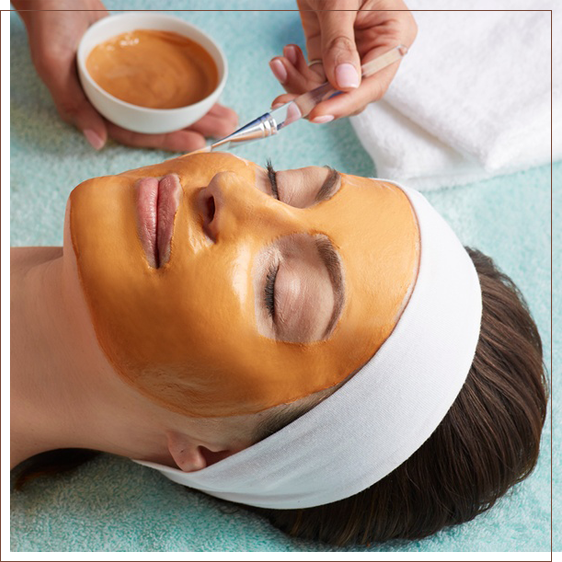 Seaweed Detox Facial
- Also known as the Detox Facial
This is a deluxe, detoxifying facial that takes advantage of seaweed and algae, for their incredibly nutrient-saturated compositions. The facial is suitable for all skin types. It provides service to the skin where needed: detoxifying, repairing cellular damage, fighting free radicals, and cleaning and refining pores. This treatment is also remarkably relaxing, so you are able to drift peacefully as you allow the seaweed to work its wonders.
60 Minutes | $135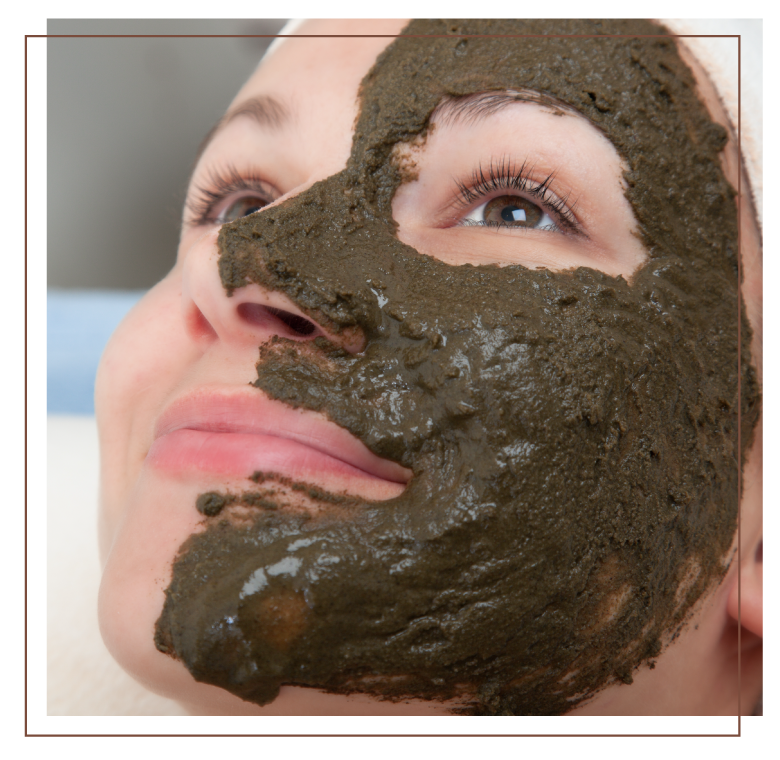 Gentleman's Facial
Exclusively for the male client, this is a deep cleansing and exfoliating facial treatment utilizing a skin care line for men. This facial combats the effects of daily shaving by hydrating the skin and balancing pH. Includes facial, neck, and shoulder massage for added relaxation.
60 Minutes | $125
*See "packages for him" for additional facials for men.
Clarifying Facial
This very popular treatment is designed specifically to help control acne and blemishes. The biological preparation of Biodroga's exclusive Skin Puran series helps normalize and balance troubled complexions. This skin-clearing facial includes deep cleansing with gentle exfoliation, extractions, and a treatment mask. All of these components act in harmony to improve the skin's clarity by diminishing blemishes, balancing general skin tone, and eliminating redness and inflammation. This treatment is best experienced repeatedly, to allow your skin time to adjust and detox from irritation and breakouts. You'll be glad you tried this skin care solution.
60 Minutes | $130
Vitamin C Brightening Facial
Featuring deep exfoliation to rejuvenate, detoxify, and smooth out discoloration and pigmentation, these facial treatments will even your skin tone and leave you looking and feeling radiantly beautiful.
Retail Recommendation: Sweet Cherry Enzyme Brightening Peel
60 Minutes | $125
*Pairs well with Kombucha Bio-Cellular Mask as an add-on to facial - $25
European Facial
- Also known as the Maintenance Facial
Spa Mariana's European Facial is a relaxing treatment that includes gentle cleansing, toning, deep pore cleaning with steam, exfoliation, extractions, and mask followed by the application of a luxurious moisturizer, all designed to rejuvenate your cells and promote healthy growth. You'll also enjoy a gentle massage of your arms, hands, chest, upper back, neck and face. This facial can be adapted to any skin type.
60 Minutes | $115
*Ask about membership pricing for $99/ month
Teen Clarifying Facial — NEW!
Please note Spa Mariana offers teens a monthly membership to help assist with acne-prone skin. Please see memberships or call to inquire on how we can help give your teen a youthful glow and assist in teen confidence. Ask us about how your teen can qualify for buy 6 facials, get 1 free.
60 Minutes | $95
Pairs well with Kombucha Bio-Cellular Mask as an add-on to facial - $25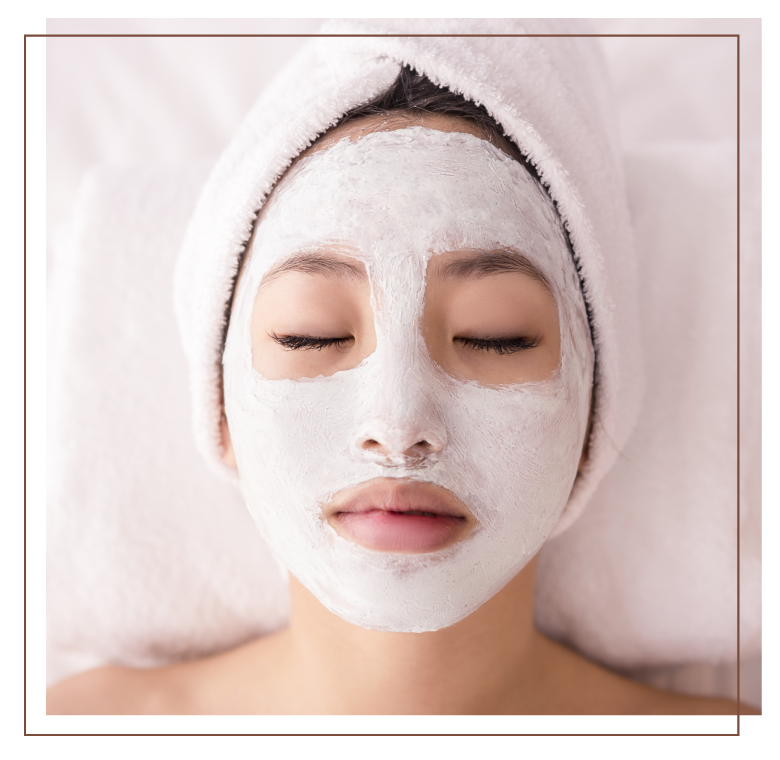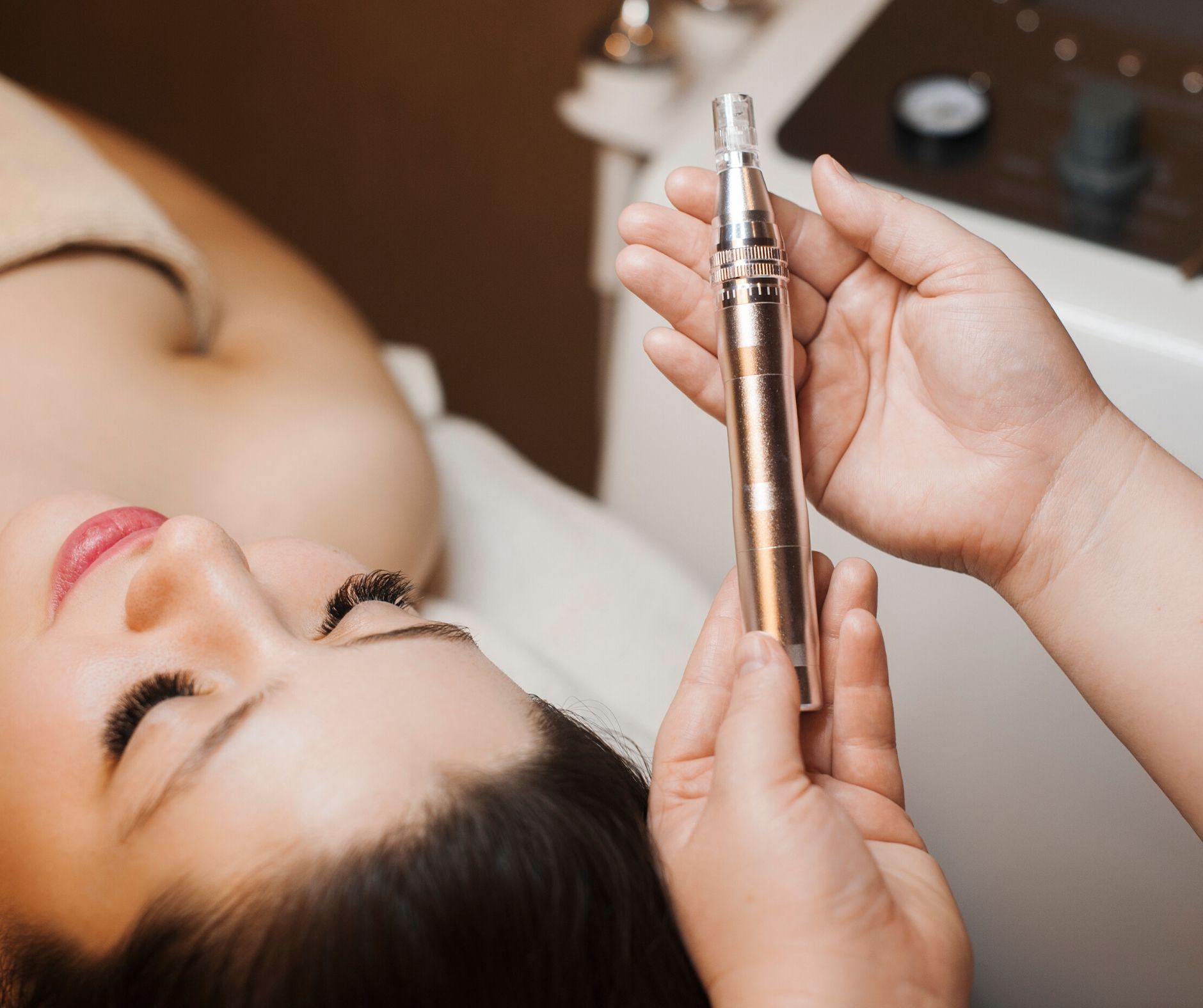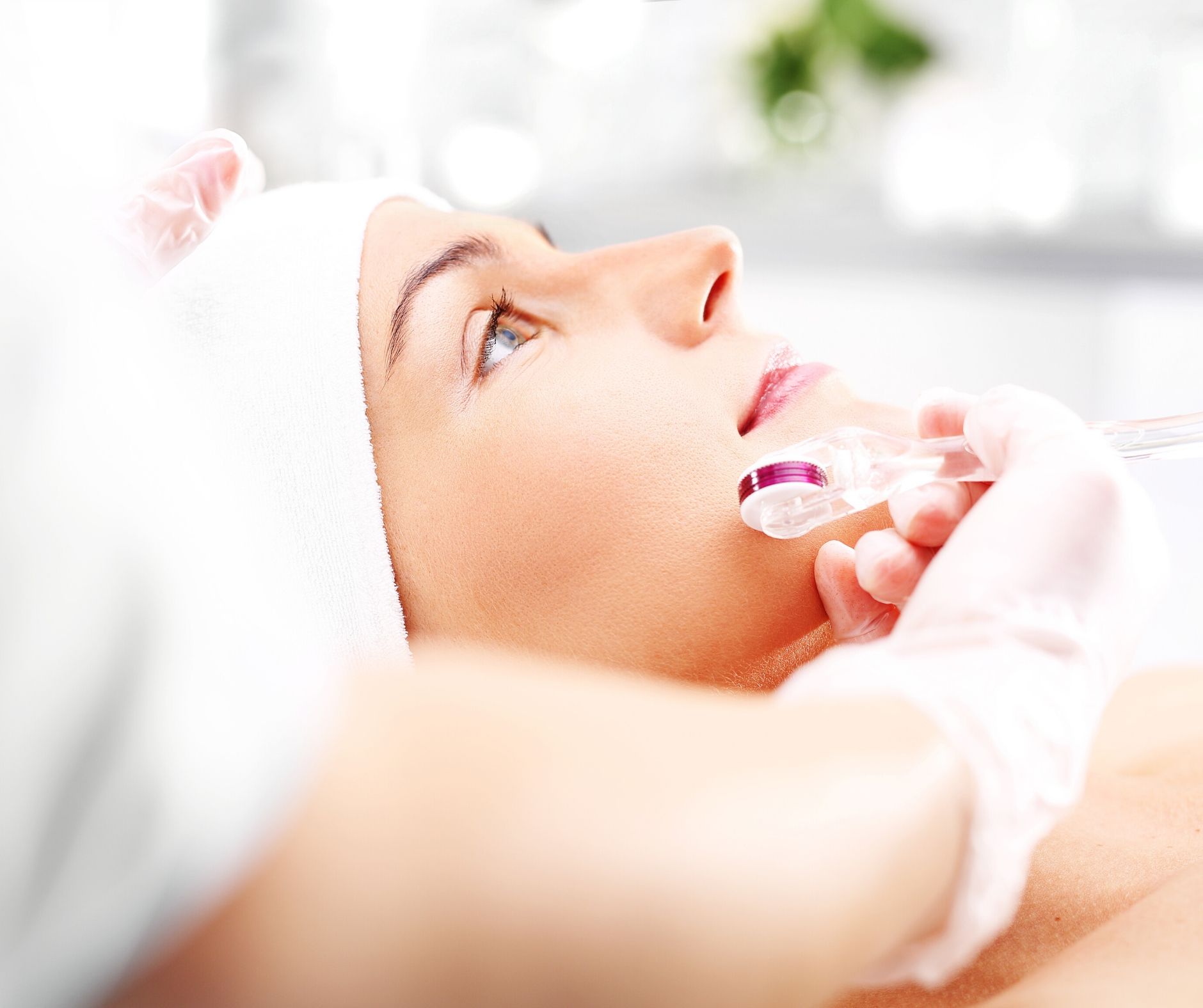 Light Chemical Peel
A chemical peel is used to improve and smooth the texture of the facial skin using a safe chemical solution. The procedure causes dead skin to gently flake from the healthy, vibrant skin beneath it, to eventually peel off and reveal a more youthful glow. The regenerated skin is smoother and less wrinkled than the old skin. The technicians skillfully customize the peel to any skin type, assuring that you receive an appropriate intensity for your skin's condition and sensitivity level.
30 Minutes (Individual Service) | $75
15 Minutes (Add-on to a Facial) | $40
Jessner Peel
A Jessner Peel is a superior treatment designed to remove superficial layers of skin. It's one of the most effective cosmetic peels available. A Jessner Peel consists of a mild peeling agent that can be used to lighten areas of hyperpigmentation and to treat aged, sun-damaged skin.
45 Minutes | $95
Jade Roller Lymph Booster — NEW!
See what all the craze is about by adding a jade roller to your facial experience. An aesthetician will guide and show you how to utilize this at home to achieve a more youthful look. Jade rollers not only aid in reducing puffiness but also stimulate lymphatic drainage as well. The rolling technique of a jade roller helps rejuvenate the skin by allowing the fluid under the skin to move more freely. It releases held toxins and tensions that are generated everyday by facial expressions, jaw clenching and touching the face with the hands. Thus, it boosts cell turnover and promotes healing of the skin. Not to mention reduces and smooths fine lines and wrinkles.
$30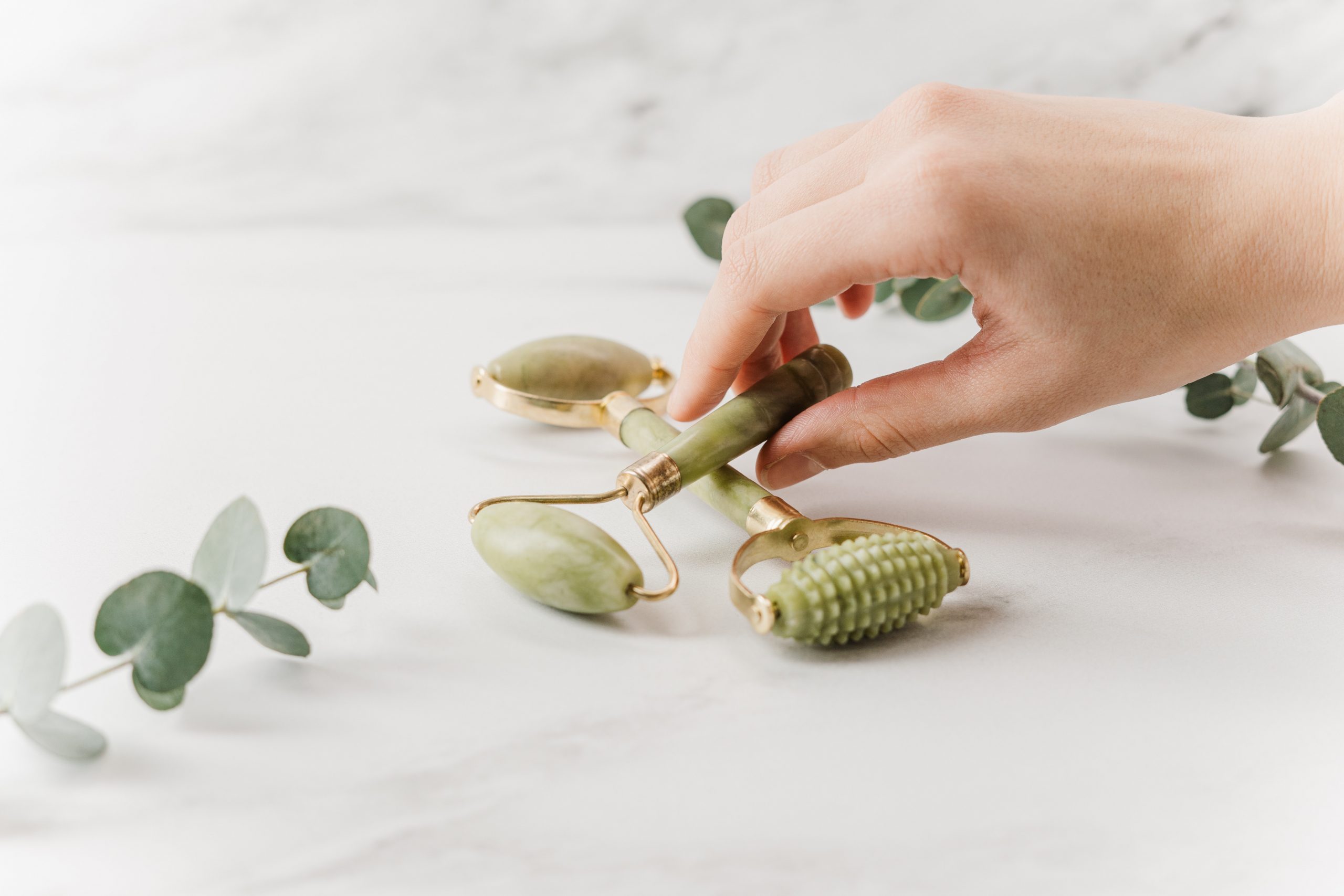 Kombucha Bio-Cellular Mask — NEW!
Made from the probiotic culture kombucha, this bi-cellular mask nourishes the skin, optimizing the pH levels and fortifying the skin barrier. This instantly makes your skin feel and look more radiant. Some benefits of the mask include hydration, reduced redness or inflammation, and calm and soothing sensitive skin. Pairs well with brightening, purifying and hydrating facials.
$25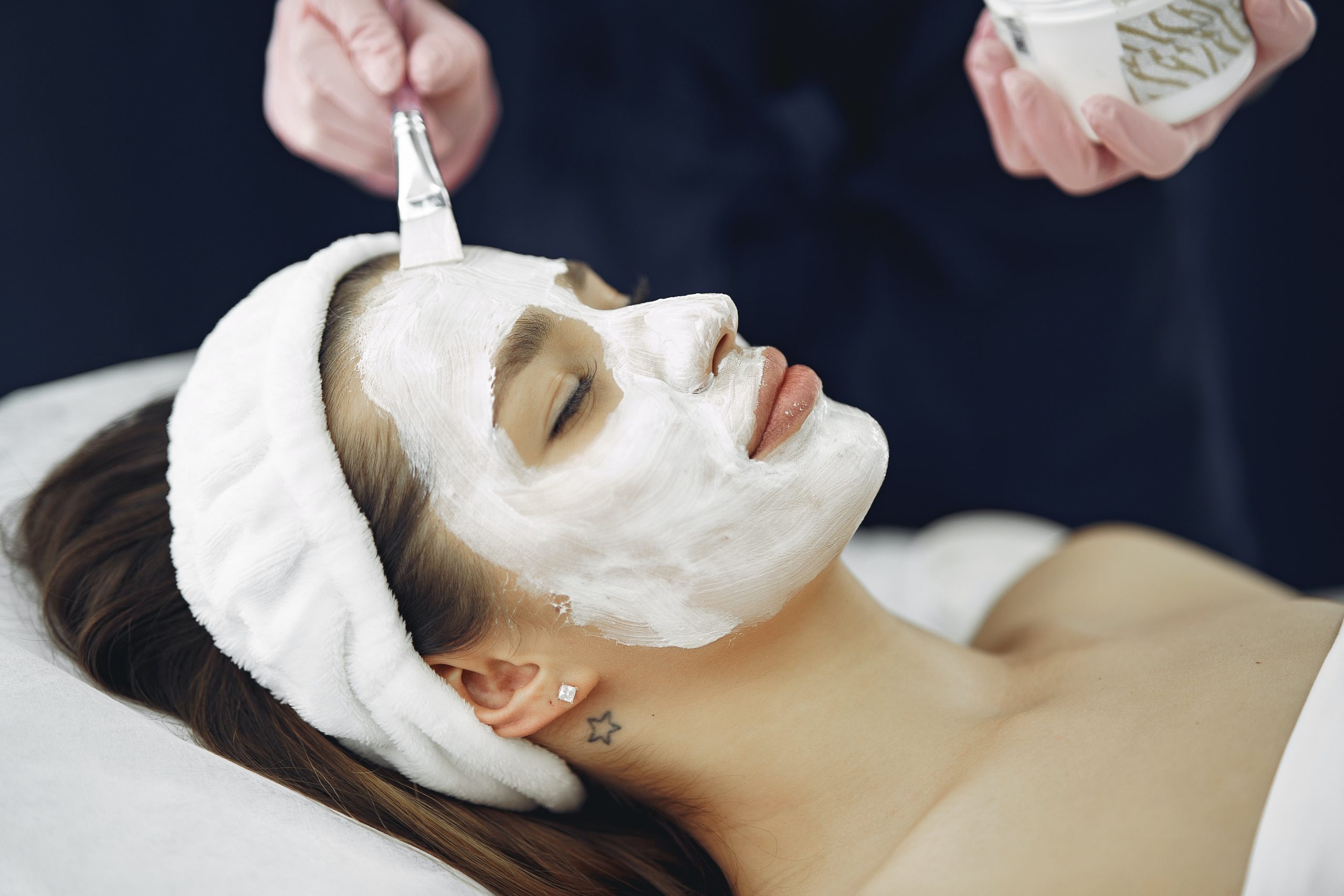 Sweet Cherry Polish & Lip Conditioning Treatment — NEW!
This lip treatment is perfect for those winter months or simply add it to any facial for monthly maintenance! A luscious lip treatment, featuring a naturally plumping pomegranate-jojoba complex and antioxidant sweet cherry puree, deeply conditions to reveal softer, fuller, more kissable lips.
$25