What are the benefits of body treatments?
Body Treatments are not only hydrating and exfoliating but also detoxifying for the skin. You could almost say, it's like getting a facial for the rest of your body. Body treatments are designed to calm, protect and hydrate the skin. Healing traditions like these are an age-old favorite to many people around the world. These treatments create a wave of moisture and comfort for thirsty skin. Body Treatments are the perfect add-on to any massage or facial when you spa with us!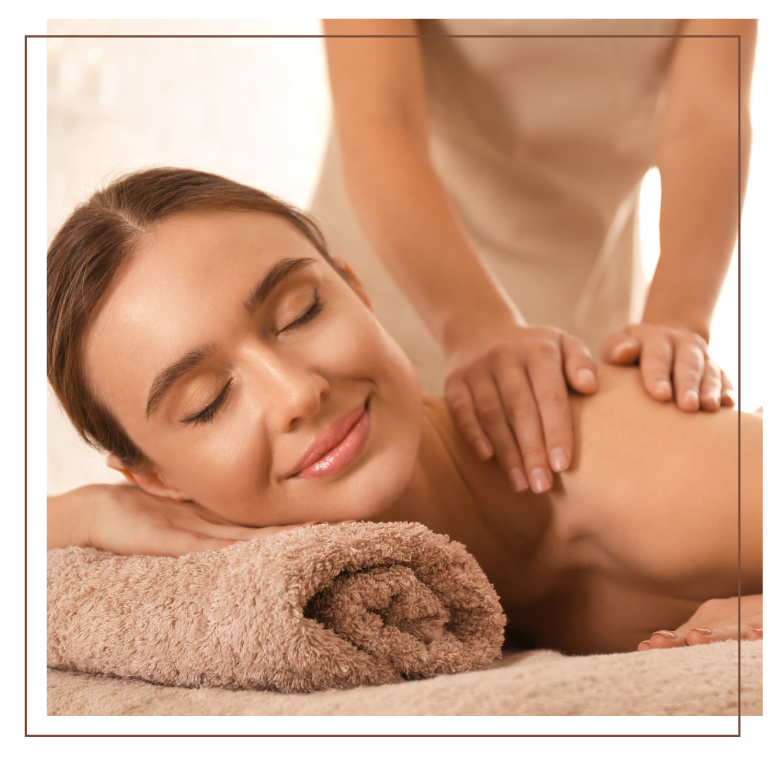 European Rose Hydration - NEW!
Breathe in the aromatic fragrance of the French countryside as you surround the skin in a richly hydrating cocoon. This remarkable mud contains soothing Rose Clay extracted from the Provençe region of France. Carefully sun-dried to retain its purity, the clay is infused with powerful source derivatives of deeply hydrating ingredients including apricot. European Rose Body Mud is the ultimate for refining and extreme hydration, perfectly suited for dry, delicate, weathered or aged skin.
What to expect from this 80 min treatment?
✓Begins with deep inhalation of alchemy CHILL essential oil blend

✓Full body sugar scrub to exfoliate and prepare the skin

✓European Rose Body Mud application to deeply penetrate nutrients into the skin

✓Hot stone treatment or scalp massage

✓Full body shower

✓Full body hydrating body butter application to seal in nutrients

✓Finish with one last deep inhalation of INSPIRE essential oil blend
80 minutes | $185
Seaweed Body
Detox Treatment
This treatment uses a warm, seaweed-based mask. The nutrient-rich seaweed and algae deliver vitamins and minerals that help to deep clean and enliven the skin, as well as to detoxify impurities from the tissues. In fact, this is the treatment of choice given in many renowned European spas to set the body to a "clean slate." The process also includes a relaxing scrub of Dead Sea Salts and citrus oils, which rejuvenates mind and body. This treatment is highly suggested for smokers, frequent travelers, and anyone seeking weight and stress management.
✓ Begins with deep inhalation of alchemy MEDITATE essential oil blend

✓ Hot stone treatment or scalp massage offered for enhanced relaxation

✓ Full body shower

✓ Finish with one last deep inhalation of REBOOT essential oil blend
80 minutes | $175
Citrus Infusion
Body Scrub - NEW!
An antioxidant rich treatment that restores vitality to sun-damaged skin and helps minimize the signs of premature aging. Filled with vitamin C and utilizing botanically infused oils, scrub and lastly mud leaving your skin and senses energized and fully hydrated. This is one of our teams favorite body treatment! Not only do you smell amazing but its versatility of being the ONLY body treatment that does NOT require you to shower. You receive the most benefits from keeping it on and showering at the end of your day!
What to expect from this Ritual based body treatment:


✓ Gentle full body scrub exfoliation

✓ Gentle application of warm citrus infused oil application

✓ Finalized light efflurage with warm botanically infused citrus hydration butter



50 minutes | $150
$30 - Upgrade with Massage - does NOT add time to massage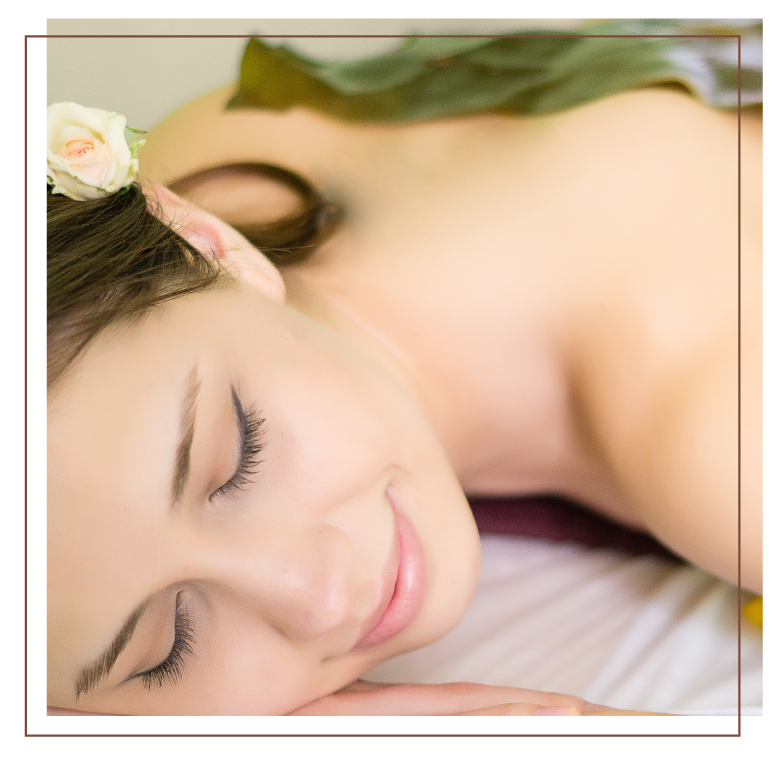 Espresso Mud Body Scrub - NEW!
This deeply detoxifying, rich mud scrub blends traditional remedies to cleanse and replenish the skin. Enjoy the sweet, earthy notes of Indian Tobacco and Sarsaparilla with volcanic Pumice and Coffee Arabica to exfoliate the skin and help draw out impurities. We will begin this scrub with a hand-selected alchemy essential oil blend to deepen your relaxation as well as finish the treatment with another deep inhalation to get you ready for the day ahead of you.
Add hot stone treatment or lavender scalp massage upgrades to further enhance your relaxation and treatment
50 minutes | $135
Lemongrass
Body Scrub - NEW!
This refreshing body scrub begins with a deep inhalation of specifically chosen essential oils by your therapists to deepen your relaxation. This treatment hydrates and brightens dull skin with Micronized Walnut Shells that exfoliate, while Mimosa and Bamboo extracts create lasting softness. Sparkling notes of Lemongrass combined with seductive floral aromas of Jasmine and Ylang Ylang stimulate the senses for total relaxation. You will end your session with another inhalation to rejuvenate and awaken your senses.
Do not reserve if you have a NUT ALLERGY
Chocolate Body Mask
Give your sluggish complexion an invigorating boost: the results are instant and dramatic with this mask! In general, masks are among the most effective ways to build and maintain healthy skin. They remove cellular debris that can give skin a dull and gray appearance caused by oils and daily pollutants. We use pure, decadent chocolate for the treatment, so your chocolate mask is packed with essential trace elements, healthy antioxidants (which help stimulate cell renewal), and vitamins to hydrate the skin. The mask balances skin tone and leaves you smooth and radiant.
50 minutes | $115
*Add dry brushing to further enhance your relations and treatments