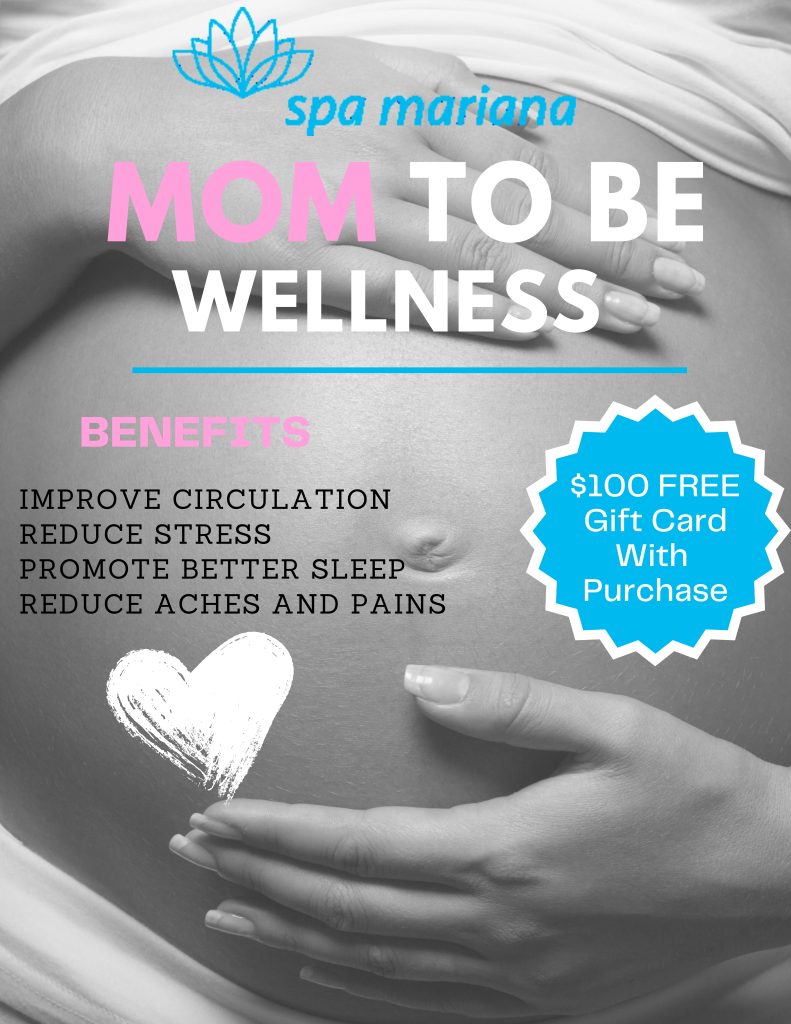 Experience the Blissful Benefits of Prenatal Massage: Nurturing Your Body and Embracing the Journey with Spa Mariana….
Package includes 6 massages and you get $100 gift card with purchase.
Remember, prenatal massage is a safe and wonderful way to support your well-being and nurture yourself during this remarkable time. Embrace the care, comfort, and rejuvenation that prenatal massage offers, and celebrate the incredible journey of motherhood with confidence and peace of mind.
Spa Mariana offers 60 and 90 min sessions tailored to your specific needs. We provide side line as well as utilization of the pregnancy pillow which allows mom to lay face down safely and comfortably.
Call the spa for package details or further questions.