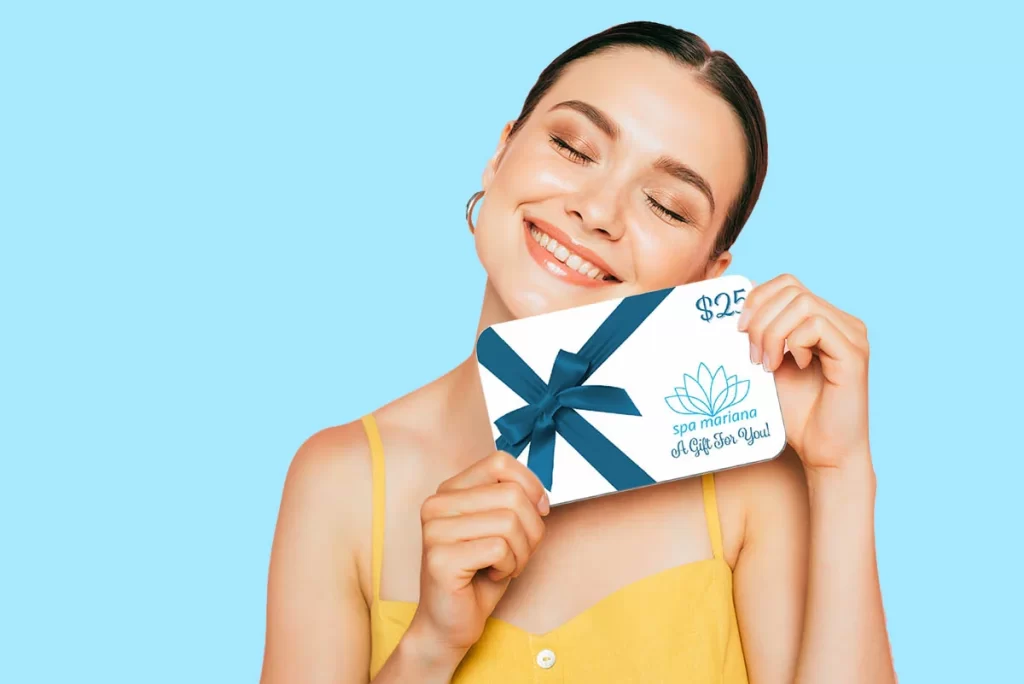 As we step into the season of gratitude, giving, and joy, what better way to express your appreciation and love than by treating your loved ones to the gift of relaxation and rejuvenation? This holiday season, Spa Mariana has the perfect solution – our exquisite spa gift cards! Whether you're celebrating Thanksgiving, Black Friday, Cyber Monday, or the joyous festivities of Christmas, our gift cards are the ideal present for those who deserve a moment of tranquility.
Massage therapy, in particular, is a great option if you are searching for ways to enhance your day-to-day life. Beyond the immediate benefits of stress relief and muscle relaxation, regular massages contribute to overall well-being. Amid hectic schedules and demanding responsibilities, individuals often neglect the importance of self-care. Massage therapy is a powerful tool for:
Restoring Balance
Reducing Anxiety
Promoting Better Sleep
Experiencing Calm
By gifting a spa experience, you are not only providing a momentary escape but also fostering long-term health and resilience. The positive effects of massage extend far beyond the spa session, influencing one's mood, energy levels, and productivity in daily activities.
Stimulate calm in someone's life by purchasing our gift certificate for them. Our team is always excited to help everyone live a balanced life.