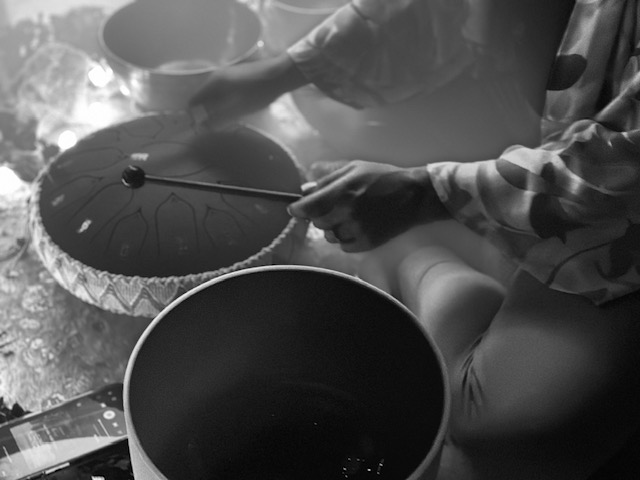 Escape the Chaotic Rhythm of Everyday Life
Embark on a transformative journey of self-discovery and serenity. Spa Mariana welcomes you to our enhancing Sound Bath Session Experiences exclusively this summer! Here you will find solace, rejuvenation and inner peace like never before. Let's unleash the power of sound and create pure bliss!
Imagine if you had a safe place to truly let go and deepen your awareness of self.
Sound has been a part of long traditionsto quiet the mind and still the heart. Through the different vibrations of tibetan bowls, crystal bowls, gong and steel tounge drum the body releases, relaxes and helps get us out of fight or flight and into rest and digest.
Would you allow me to provide you with a unique 90 min of sound, healing, restoration and full body experience? Lets create an experience that'll leave you more awakened, illuminating and rejuvenated.
Let go and allow yourself to be….
What is a Sound Bath?
Imagine a sanctuary where sound becomes medicine, vibrations become nourishment, and stress is washed away. Our Host, Jennifer will guide you and immerse you into healing techniques, the resonance of different healing instruments and create a sacred space for profound relaxation and healing.
What are the benefits of Sound Healing?
Deep relaxation
Inner peace and greater sense of calmness
Melt tension and anxiety away
Energy release
Improves Mental health