Hello there! Can you believe it? Mother's Day is just around the corner! It's the perfect time to show our amazing moms just how much we appreciate them. And today, I have an incredible idea to make this Mother's Day extra special. So, listen up!
I'm inviting all of you, our wonderful online guests, to join us in celebrating Mother's Day in a truly indulgent and relaxing way. How, you might ask? Well, imagine giving your mom the gift of ultimate relaxation and pampering at our luxurious Day Spa.
Picture this: Your mom arrives at the spa, greeted by the soothing aroma of essential oils and the tranquil sounds of calming music. She's led to a beautifully designed treatment room, where our expert therapists are ready to make her feel like a queen.
With our exclusive Mother's Day gift cards, you can give your mom the freedom to choose from a variety of rejuvenating spa treatments. From refreshing facials and blissful massages to soothing body wraps and revitalizing manicures, we have it all. Our experienced therapists will ensure that every minute of her visit is filled with serenity and indulgence.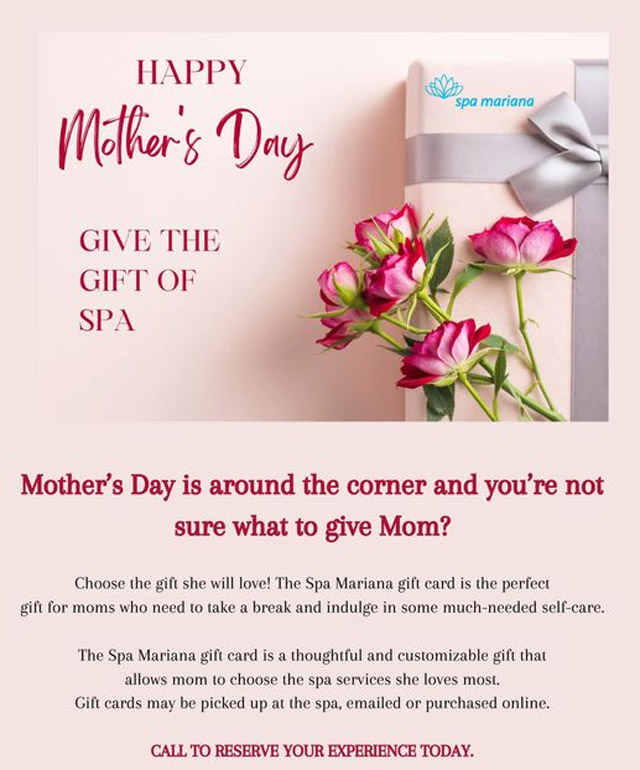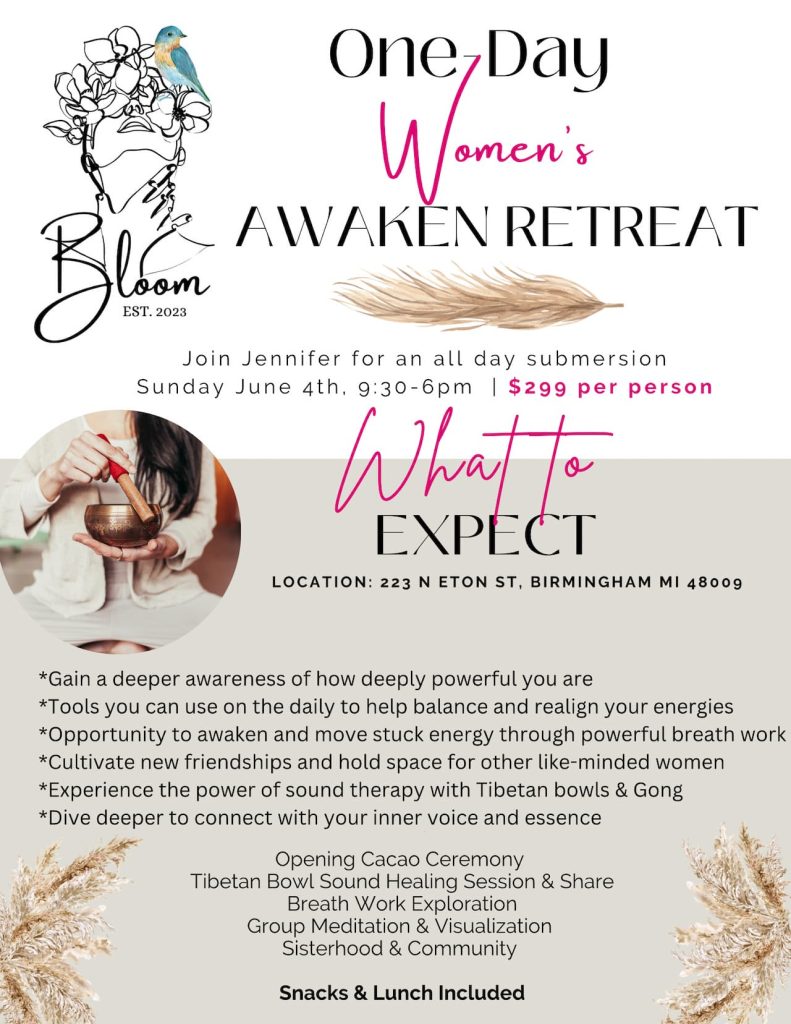 Now, I know what you might be thinking: 'But, wait, what if my mom prefers to stay home?' Well, we've got that covered too! Our Day Spa offers a range of mobile spa services. That's right! Our therapists can bring the relaxation directly to your mom's doorstep, allowing her to unwind and recharge in the comfort of her own home.
So, here's what I need from you, our fantastic online guests: Grab your phone, tablet, or laptop, visit our website, and choose the perfect gift card for your mom. Select a treatment, or if you can't decide, go for our all-inclusive package, ensuring she gets the full spa experience. And don't forget, you can customize the gift card with a heartfelt message to let your mom know just how much she means to you.
But wait, there's more! As a token of our gratitude for your support, we have a special offer exclusively for our online guests. Use the code 'MOMSDAYSPA' during checkout, and you'll receive a delightful surprise with your gift card purchase. Trust me, you won't want to miss out on this! Your gift (visit at the spa) will be sent separately to your email next week.
So, let's make this Mother's Day unforgettable for all the incredible moms out there. Join us in treating them to a day of relaxation, rejuvenation, and pure bliss at our Day Spa. Your mom deserves it!
Remember, time is running out, so don't wait until the last minute. Head over to our website now and get your mom the perfect Mother's Day gift. Let's make this day one she'll cherish forever.
Thank you all for joining me today, and a big shout-out to all the amazing moms out there. Happy Mother's Day!