Still Suffering from Winter Skin? Stop by the Spa for a Chemical Peel!
A chemical peel is customized for your individual skin type and concerns.  The trained esthetician will use the proper peel to address your needs in order to give you the best results.  There is little to no down time with this peel.
Chemicals Peels Produce Results!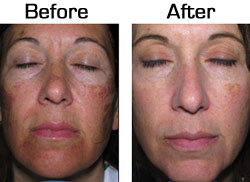 SPECIAL OFFER $75 (Regular Price of $120)
Also, purchase 3 Chemical Peel Facials & Receive 20% off the Product of the Month, Retinol Serum!
20% OFF = $41.60
(REGULAR RETAIL= $52)
Product Promotion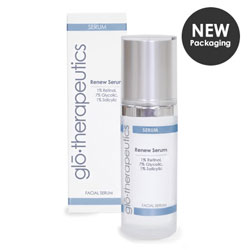 Glo Therpeautics Reitonal Serum minimizes the appearance of fine lines, pores, and texture irregularities, leaving skin feeling smooth and looking youthful. Retinol, glycolic acid, and natural ingredients work to gently exfoliate and renew skin. Apply in the evening 2-5 times per week. The retinol in this product may increase sun sensitivity. Wear a sunscreen daily. Come in today and start loving your refreshed skin!

Note: A patch test is highly recommended 24-48 hours prior to treatment.
Call (248)792-2050 for more information.