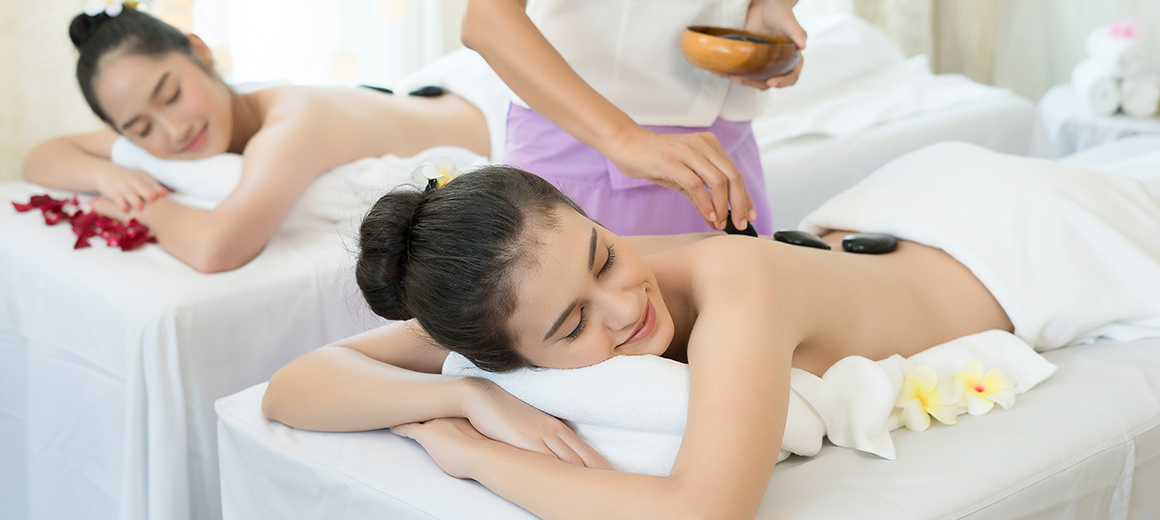 At Spa Mariana, we're passionate about enhancing not just your external beauty but also your overall well-being through our comprehensive spa treatments. We understand that a radiant complexion isn't merely about appearance; it's a reflection of your inner health and vitality. That's why our spa treatments are thoughtfully crafted to provide an experience that leaves you not only looking amazing but feeling rejuvenated from the inside out.
Our extensive range of facial treatments is tailored to cater to diverse skin types and concerns, ensuring that everyone who visits us, walks out with that enviable glow. Whether you're dealing with acne-prone skin, signs of aging, or simply want to indulge in some self-care, we have the perfect facial treatment for you.
The best facial I've ever had was at Spa Mariana. My skin felt rejuvenated and looked radiant for weeks!
Under the expert hands of our professional estheticians, your skin is not just treated; it's pampered and nourished with the best products and techniques available in the industry. We believe in the transformative power of effective skincare, and our commitment to excellence is evident in the results we deliver.
But our spa treatments go beyond just facials. We offer a comprehensive range of services, from soothing massages and revitalizing body wraps to rejuvenating body scrubs and relaxing aromatherapy. Our spa is a sanctuary of tranquility where you can escape the stresses of daily life and immerse yourself in an oasis of relaxation.
When you choose Spa Mariana, you're not just investing in a beauty treatment; you're investing in your overall well-being. We're not just a spa; we're a destination for self-discovery, rejuvenation, and the pursuit of consistently glowing skin.
So, whether you're looking for the best facial in town, a therapeutic massage, or a complete spa day to pamper yourself, Spa Mariana is your haven. Come and dive deep into the world of skincare, relaxation, and wellness with us. Let our experienced professionals unveil the secrets to achieving and maintaining that radiant glow that reflects your inner health and vitality.
Experience the magic of our spa treatments at Spa Mariana and let your inner beauty shine through, as we redefine the way you look and feel. Visit us today and embark on a journey to lasting well-being and radiant skin.