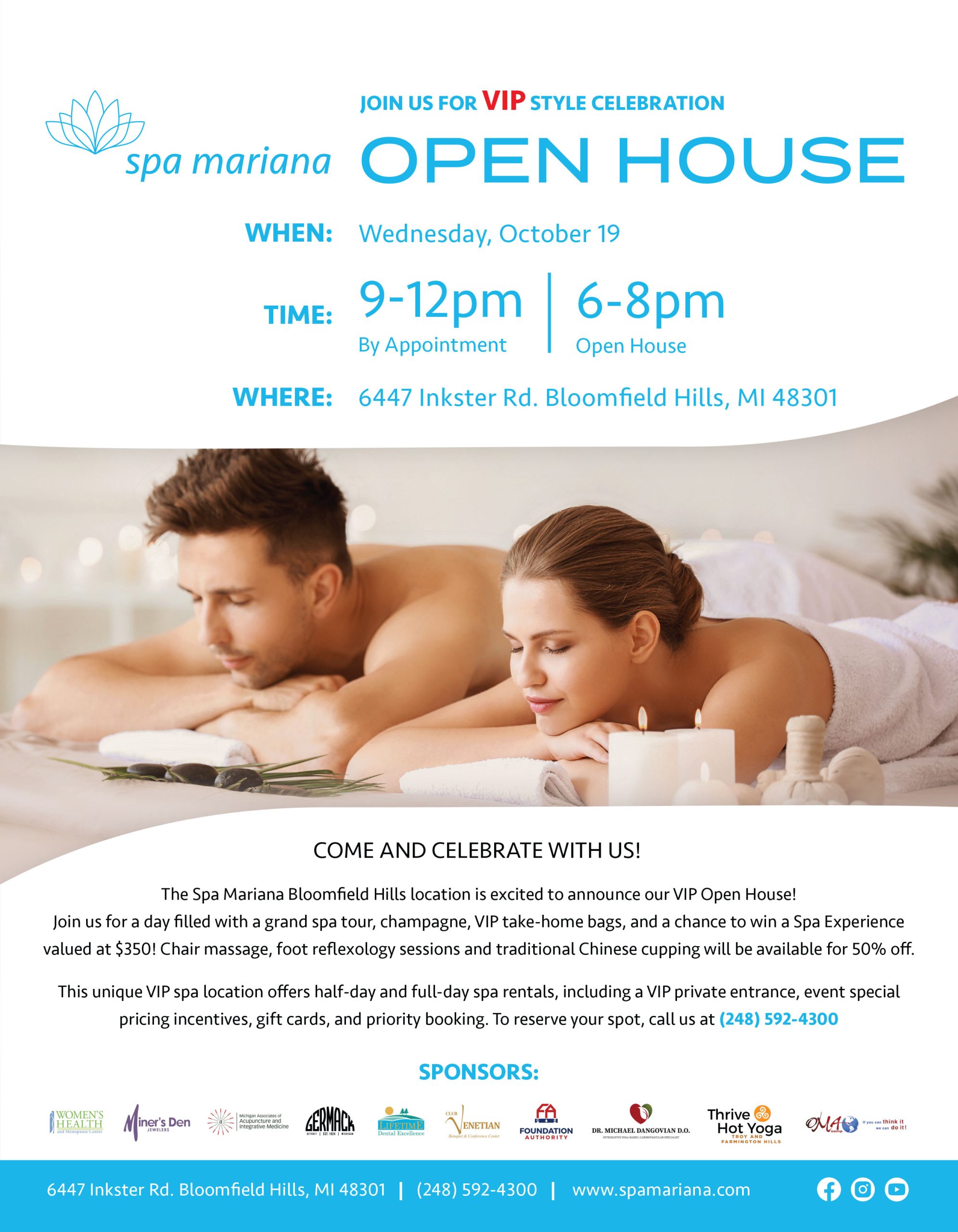 Join Spa Mariana for our VIP Open House in Bloomfield Hills!
There will be so much for you and a friend to enjoy including a grand spa tour, champagne, a chance to win a Spa Experience (valued at $350), and more!
During our open house, we will be introducing our new and improved VIP package! You, your spouse or a friend can rent the spa all day or for just half the day. That's not all! Stay discreet with access to our VIP private entrance. This event is perfect if you need to relax from a stressful week or just want to rejuvenate your body.
Our VIP Open House will take place on Wednesday, October 19, 2022, from 9 am – 12 pm (appointment only) and 6 pm – 8 pm (open house). Reserve your spot today by calling us at 248-592-4300.
#spamariana #massage #wellness #rejuvenate #health #openhouse #vip #chairmassage #spagiftcards #chinesecupping